Architecturally
designed
jelly.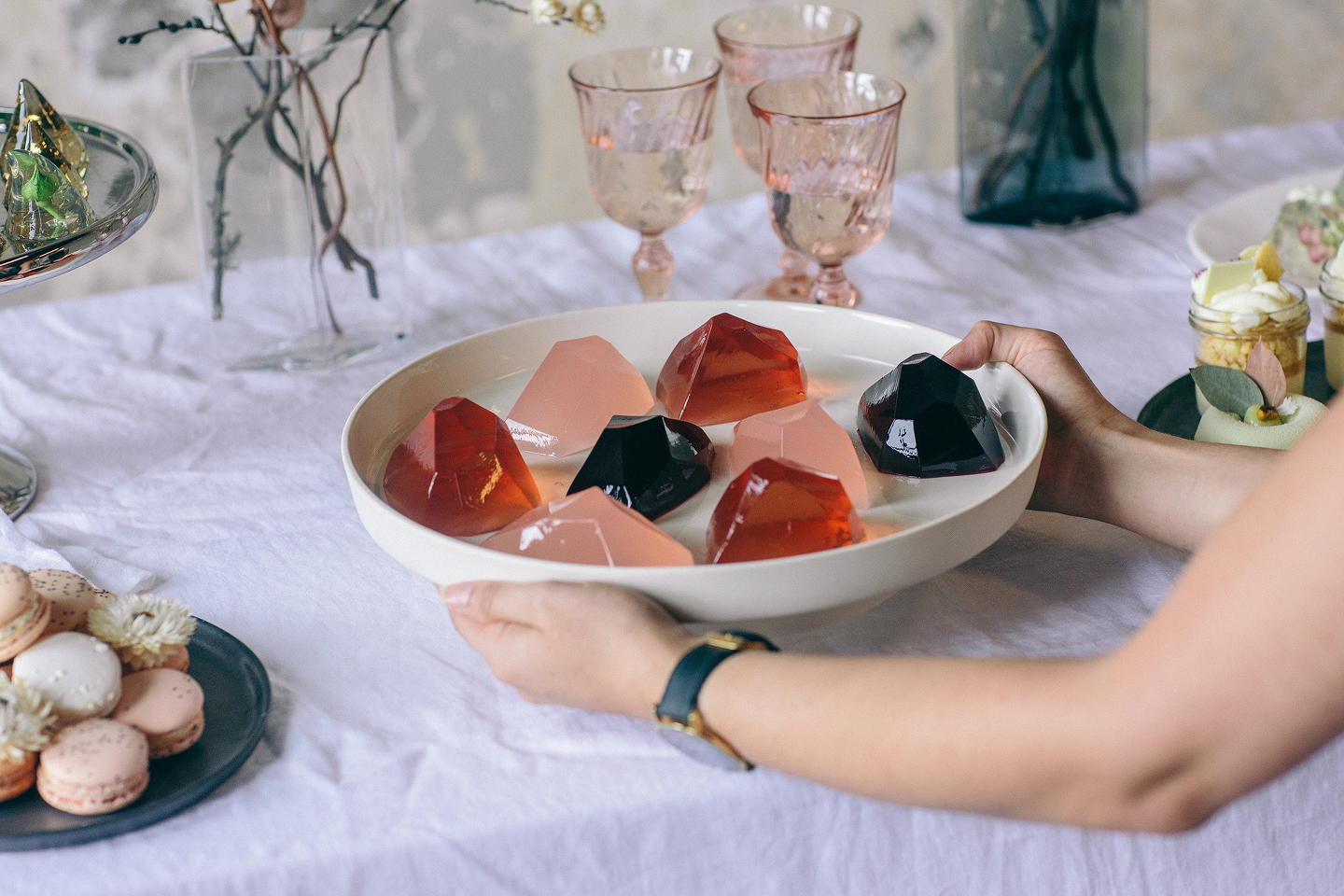 The Jellyologist began as an Instagram project that Jessica Mentis started in 2015.
Every day for 100 days Jessica 3d printed a jelly mould, set it with an experimental jelly flavour, photographed it and posted it online.
People responded by asking to try these crazy flavours, and she obliged. In the almost 3 years (?!) since posting her first image she's been featured in most of New Zealand's foodie publications, traveled to London to shoot a thing with Nikon and Stylist Magazine, shot a commercial for Expedia, thrown some epic parties, made (almost literally in one case) a tonne of jelly and worked with some amazing clients. Internationally.
We specialise in all things jelly - be it some of our now famous bite-sized cones delivered to your event venue, a media send out that brings a bit of joy or some epic content that cuts through and stops people mid-scroll - just give us a call. We'll bring the wonder.
Jessica is also the founder and Creative Director of Story Told, an experiential agency specialising in creating sensory based experiences. If you'd like more than just jelly send Jessica an email to discuss how to bring your next crazy idea to life.
xx
Some of our favourite projects to date